Image

Each fall our library selects a book that we encourage everyone to read and talk about. We call it the Big Read. Younger generations can join in with the Middle Read (ages 8-12) and Little Read (pre-school- age 7). We give away copies of the selected titles and host a variety of programs that expand on the topics covered in the book. Everyone is encouraged to participate. Pick up a book on giveaway day then stay for our kick-off program. (The books are first come-first served.) The title is also available for checkout from our library system if you don't get your own copy.

The programs below relate to the book, but are also great stand-alone programs for anyone to attend. If you receive a free book, we ask that you attend as many events as you can. (It's not a requirement to attend, we just like when you do!)
Don't Miss our Reads for Younger Ages!
Image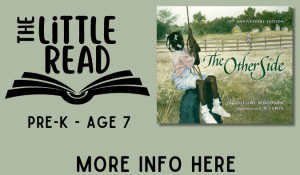 Image
A FEVER IN THE HEARTLAND, Timothy Egan
AN INSTANT NEW YORK TIMES BESTSELLER

"With narrative elan, Egan gives us a riveting saga of how a predatory con man became one of the most powerful people in 1920s America, Grand Dragon of the Ku Klux Klan, with a plan to rule the country—and how a grisly murder of a woman brought him down. Compelling and chillingly resonant with our own time." —Erik Larson, author of The Splendid and the Vile

"Riveting…Egan is a brilliant researcher and lucid writer." —Minneapolis Star Tribune

A historical thriller by the Pulitzer and National Book Award-winning author that tells the riveting story of the Klan's rise to power in the 1920s, the cunning con man who drove that rise, and the woman who stopped them.
Big Read Events 
Big Read Book Giveaway Day Saturday, September 9, 9am 
Thanks to the Friends of the Library we give away 50 copies of the book to our community! Need large print? We will check out few Kindles with the book downloaded on them for people who need larger text because the title isn't published in large print. The Kindles will be for checkout with a 3-week checkout period so others may check out them out during the Big Read time frame.
Image

All books are first come-first served. We recommend arriving early. One book per person. No advance reservations allowed. Not able to be here? You may try calling the library September 9 beginning at 9am. You need to speak with someone - leaving a message does not guarantee a book will be held for you. 
The giveaway is immediately followed by the Kick Off Program.
Image
Big Read Kick-Off Program: Healing in the Aftermath of Hate
Saturday, Sept. 9, 9:30am
Pardeep Kaleka, MS, LPC
When white supremacist Wade Michael Page murdered seven people and wounded four in a Sikh Temple in Wisconsin in 2012, Pardeep Kaleka was devastated.  One of the victims that day was Pardeep's father, Satwant Singh Kaleka. Meanwhile, Arno Michaelis, a former skinhead and founder of one of the largest racist skinhead organizations in the world, had spent years of his life committing terrible acts in the name of white power. When he heard about the attack, waves of guilt washing over him, he knew he had to take action and fight against the very crimes he used to commit. In the aftermath of the Oak Creek shooting, Pardeep reached out to Arno for answers. Following this meeting was a journey of two men who breached a great divide to find brotherhood and love. In a world that seems to be tearing itself at the the seams, it is essential that we remain committed to compassion. This talk will explore the role of both communal and individual trauma and healing.  Pardeep is the co-director of Not In Our Town, specializing in community hate prevention and de-radicalization specialist with Parents4Peace, assisting families & individuals entrenched in extremism offramp from hateful ideologies. Pardeep is the co-author of, "The Gifts of Our Wounds" and an award-winning columnist with Milwaukee Independent, contributing articles on community mental health concerns. As a first-generation immigrant from India, Mr. Kaleka has spent more than 25 years in law enforcement, education, social services, counseling and assisting hate crime survivors and perpetrators across the United States with recovery.  In 2012, following the murder of his father in the hate killings at the Sikh Temple in Oak Creek, he co-founded Serve2Unite, an organization nationally recognized for bridging school and community groups. 
Image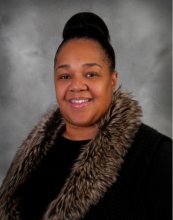 The Great Migration
Monday, Sept. 18, 6:30pm
Linda Fair
The Great Migration was the relocation of approximately six million Black people from the Southern United States northwards.  Linda Fair shares the catalyst of the move and what life was life for those who migrated. With over 25 years of experience in the education field, she currently serves as an Academic Advisor for Blackhawk Technical College. She is active in the community, serving or having served on numerous Boards and committees such as the Equality Committee for the School District of Beloit, Beloit Historical Society Board of Directors, Diversity Action Team of Rock County, Concerned Black Citizens of Beloit and Back to Beloit: An African American Homecoming Committee. She was recently appointed to the State of Wisconsin Speaker's Task Force on Racial Disparities. 
Image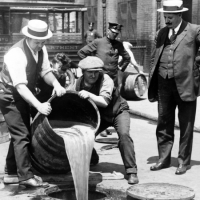 Brew City Goes Dry (Not Really): Prohibition in Wisconsin Wednesday
Sept. 27, 6:30pm
Matthew Prigge
When Prohibition was passed in 1920,  the KKK quickly used it as a way to control the groups they saw as enemies of the white Protestant nationalism, including immigrants, Catholics and African Americans. They claimed they were helping 'clean up America.' 
Prohibition was a time when alcohol was illegal. But what did that actually mean? How did it affect people in Wisconsin? Matthew Prigge, a historian and author, shares the story of Milwaukee during Prohibition – when the Cream City had to find less-than-legal means to keep the party going. Milwaukee didn't stop drinking during Prohibition, but residents had to get awfully creative about how they got their fix. 
 
Image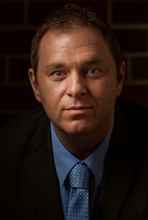 *Why They Join
Tuesday, Oct. 3 6:30pm
Professor Peter Simi
Professor Simi will join us virtually. We'll meet at the library and engage with him on the large screen. 
Peter Simi is an Associate Professor in the Department of Sociology at Chapman University. He has studied extremist groups and violence for more than 20 years, conducting interviews and observations with a range of violent gangs and political extremists. Through this research he helps explore these organizations and what motivates people to join.
Dr. Simi is a member of the NCITE at the University of Nebraska, Omaha which is the newest university-based research center funded by the Department of Homeland Security and committed to the scientific study of the causes and consequences of terrorism in the United States and around the world. Simi is also co-author of an award-winning book manuscript, American Swastika: Inside the White Power Movement's Hidden Spaces of Hate and frequently serves as an expert legal consultant on criminal cases related to political extremism.
Image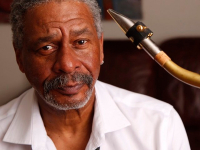 Live Concert: Jazz of the 1920s 
Thursday, Oct. 5 6:30pm
Hanah Jon Taylor Artet
Incredible jazz and blues music defined the Roaring Twenties era. Greats like Louis Armstrong, Mamie Smith, Jelly Roll Martin and others came on the scene and music has never been the same. 
Hanah Jon Taylor is an internationally known jazz musician as well as a fixture in the Madison jazz scene. He is the owner of Madison's Cafe Coda jazz club, and a strong educator in inter-arts programming. He, along with talented musical guests, bring the sounds of the 1920s to our library and we can't wait!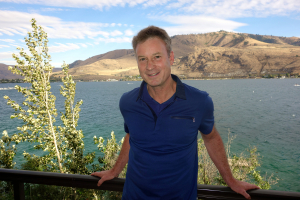 *Author Talk: Timothy Egan
Tuesday, Oct. 17, 6:30pm
Author will join us virtually. We'll meet at the library for the live watch party.
"Mr. Egan uses the past powerfully to explain and give dimension to the present." — The New York Times
Timothy Egan is an acclaimed writer and veteran chronicler of the American experience, whose interests range wide across history and landscape, and into the spiritual realm. He is a Pulitzer Prize-winning reporter, a popular columnist, and a National Book Award winning author of eleven books. This special evening should not be missed!
Image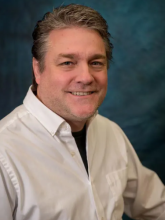 The History of the KKK in Wisconsin
Monday, October 23, 6:30pm
Professor Mike Jacobs
Though it may be hard to think about Klan chapters in our state, records show they were prevalent. In fact, by 1924 a Milwaukee chapter had 4,400 members and a clubhouse at 2424 Cedar Street (now West Kilbourn Avenue). Madison, Kenosha, Oshkosh and Racine, also had chapters. Throughout the 1920s, these chapters caused problems for both blacks and whites. During this program, history professor Mike Jacobs, UW-Platteville, shares KKK history, secret codes and traditions as well as some of their activities. 
Image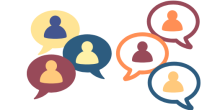 Community Book Discussion
Monday, Oct. 30, 6:30pm
Join your fellow Big Readers (Yes, that's a thing!) and share your thoughts about this year's title. This is a laid back conversation where all are welcome to share their ideas, things they learned, and other opinions about the book.